The Top 6 Tactical Flashlight In 2023
When searching for flashlights, you've certainly seen the word "tactical" used to describe some flashlights on the market. But based on the results, it might not be immediately evident what makes a flashlight tactical, or why you should even want a strong tactical flashlight in your personal EDC. The best tactical flashlights do more than shed a light for you in the dark: they come with a feature set and construction that allows you to get to your mission-critical work, especially when lives might be on the line. In this post, we'll define the difference between general-purpose EDC lights and tactical ones, and show you some of the best tactical flashlights for EDC you can actually purchase now.
What defines a "tactical" flashlight?
Genuine tactical flashlights are made with self-defense and emergency circumstances in mind. It's more than simply appearances, or a badge haphazardly slapped on every blacked-out flashlight with a strike bezel. Unlike regular EDC flashlights, which tend to sport lower output and Moonlight modes for longer runtimes, tactical flashlights usually feature high output brightness, a strobe mode, a forward-throw switch for momentary-on activation, aggressive knurling, and sometimes a strike bezel. There's also a focus on simplicity in the interface, with lights in the class frequently boasting fewer settings and quick access to high outputs, often with dedicated, easy-to-activate buttons.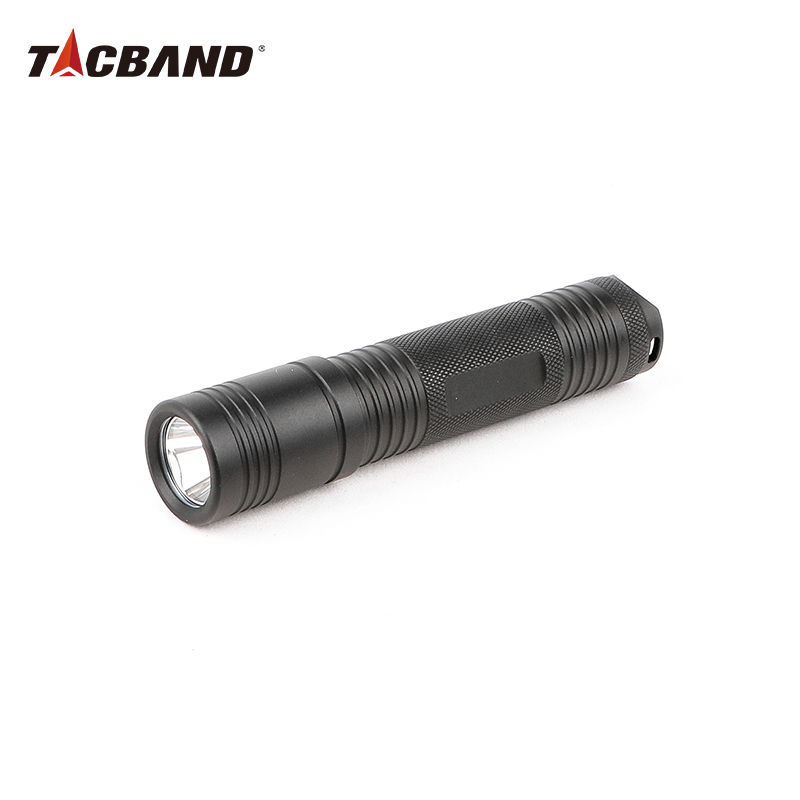 Here is our list of Top tactical flashlights in 2023
Tacband FW29PC-1K tactical flashlight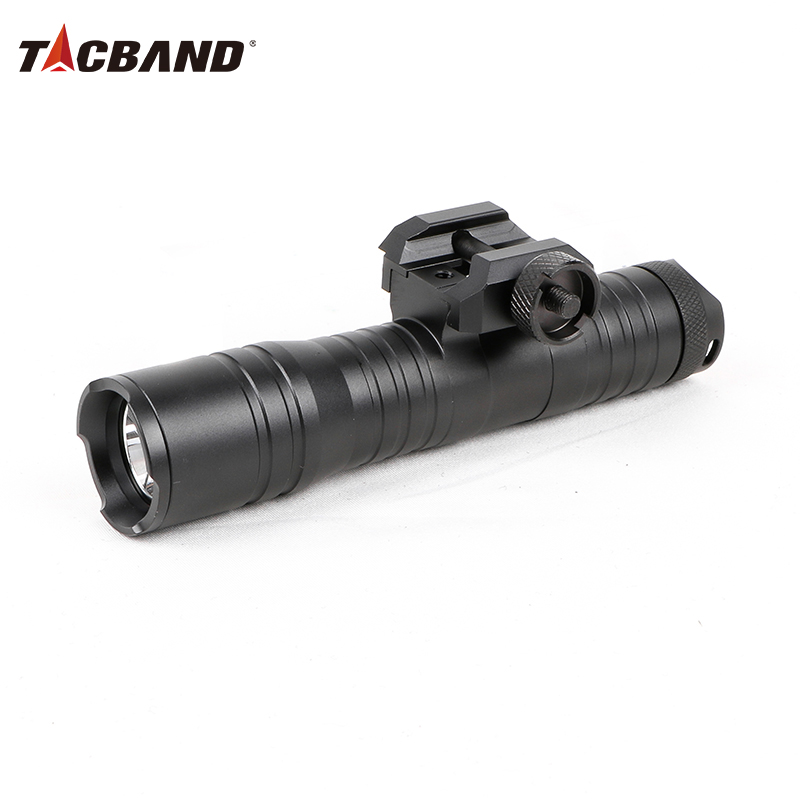 This new mode enhanced the sturdy original design(precision-machined aluminum body). It has a tail press button. The 2x CR123 batteries power its LED module to a max of 1000 lumens. And it'll throw that light out to 200m. The Tacband FW29PC-1K has quality-of-life features 1.5 hours runtime, an optional remote switch for mounting this light on a firearm, and a tactical grip ring that helps prevent this light from slipping out of your hands in an emergency.


FW24PO | Versatile Tactical Light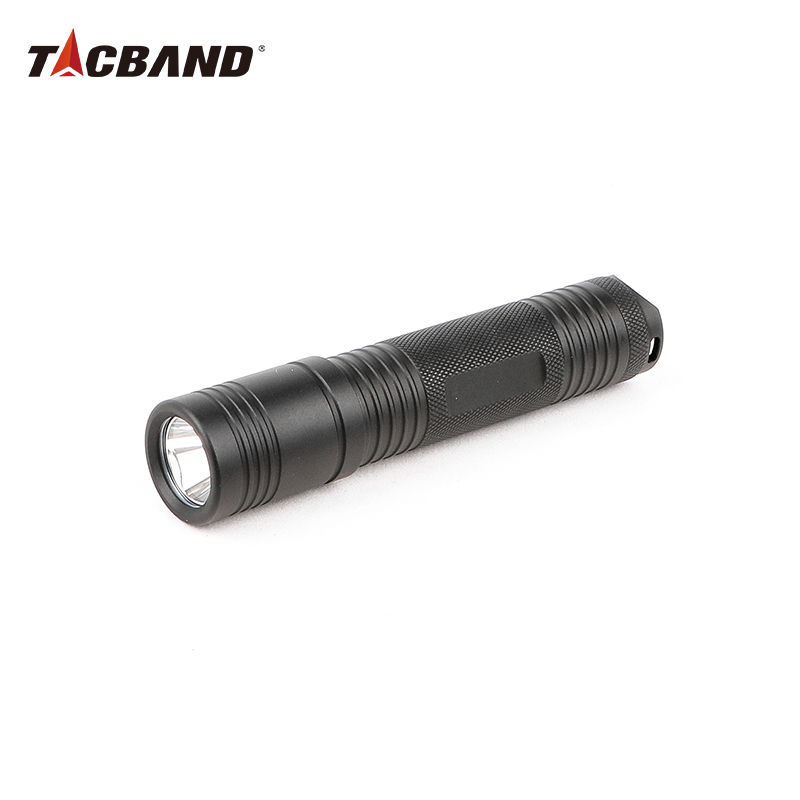 IPX5 water-resistant tactical flashlight with an aggressive strike bezel and an LED module that sends out a max 900 lumens up to 219m. Anti-slip knurling offers a tight hold on the aluminum body even things become wet, and you can pick the different lighting mode (FW24M tactical flashlight) according to your need.
FE02| tactical flashlight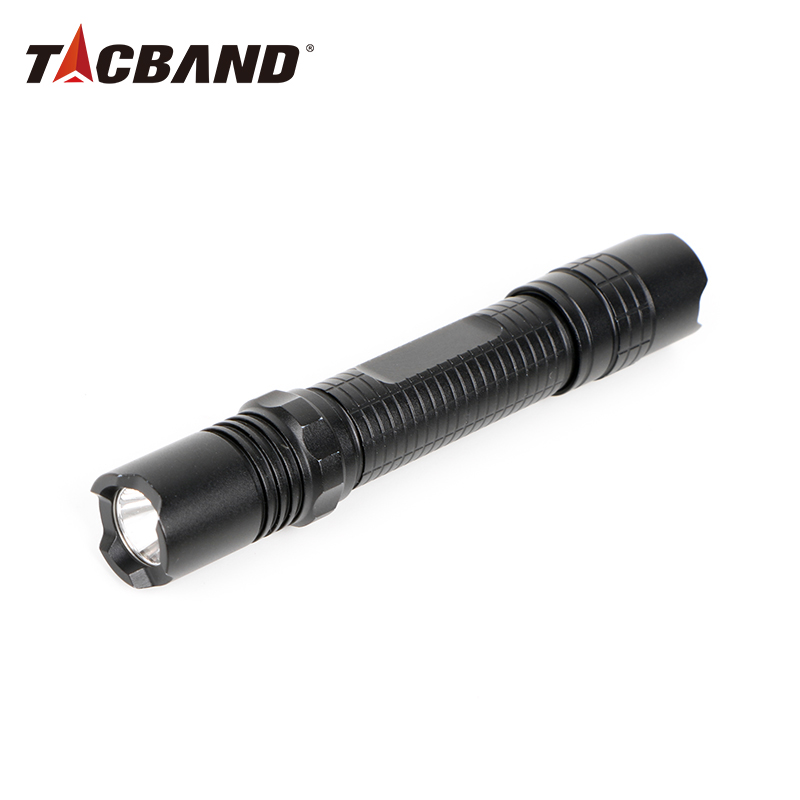 It is designed from the ground up to deliver intense 1200-lumen power in a body made of shockproof aluminum alloy that is ergonomically contoured for comfortable long-term use. Controls are also fairly easy, with an option for output and a separate activation button. The form prevents it from rolling about on a table as well.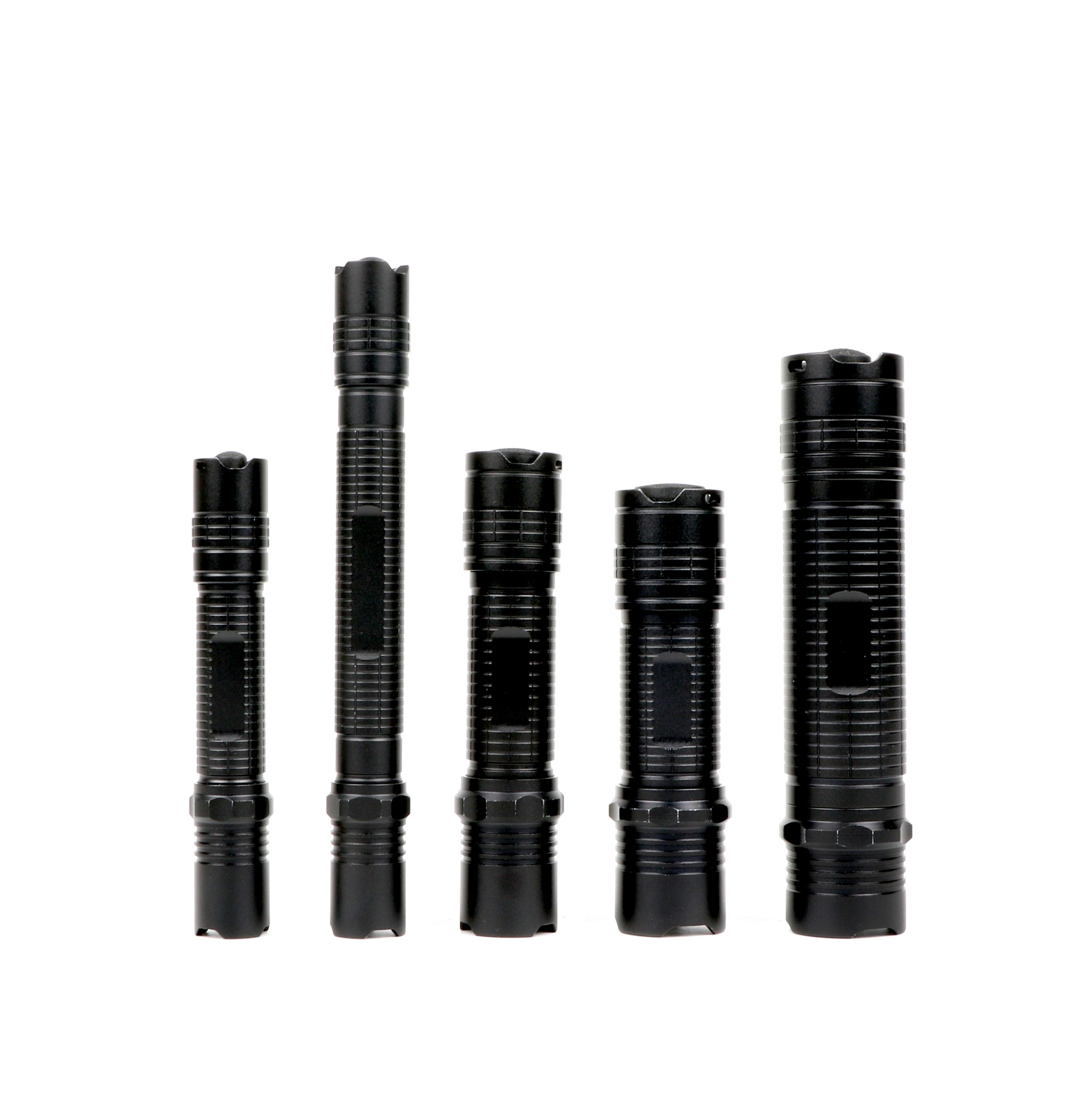 Tacband FV0101A multifunctional rechargeable flashlight (with alarm)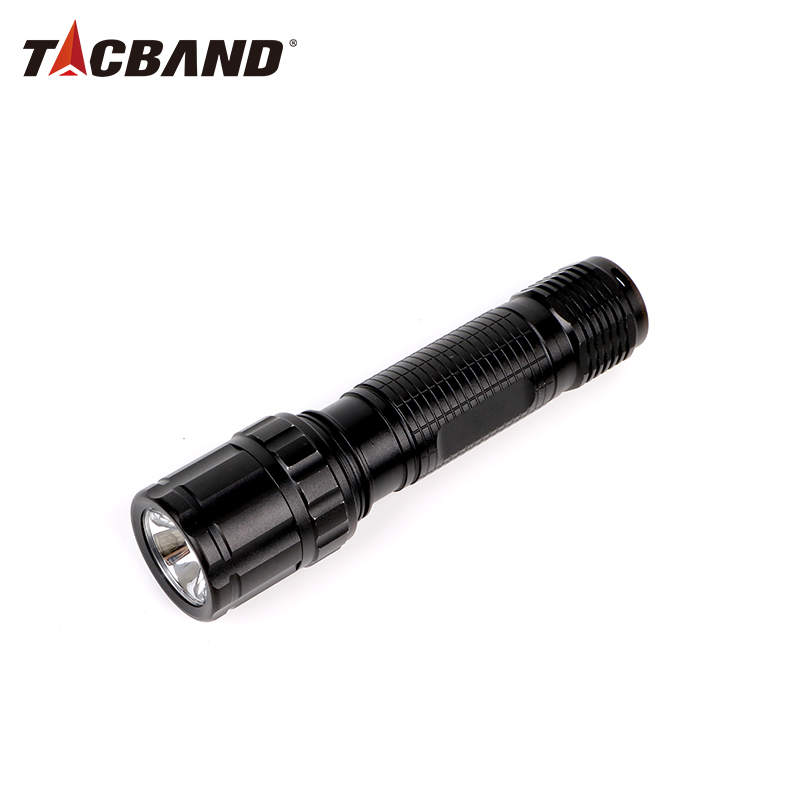 The body is made of aluminum and contains space for two CR123A batteries, which can power the LED module for a maximum of 1.5 hours at 750 lumens bright. By replacing the accessible pieces while you're out and about, you may adapt the light to your task.
The USB rechargeability completes the design's enormous amount of functionality.
These tactical flashlights are designed with stainless steel tough attack heads that can protect the lens and break glass in an emergency.
The TACBAND FO01 Flashlight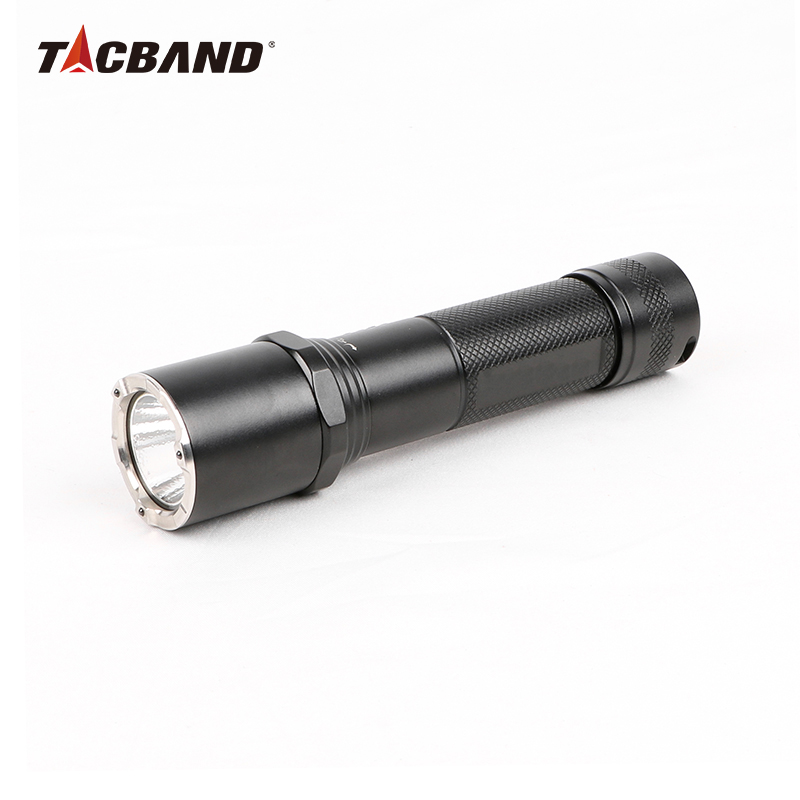 It is designed to be thrown over 420 lumens in all conditions due to its IP6 water resistance and unfailing ability to withstand harsh temperatures. With a total runtime of two hours. Its tactical tail switch enables momentary-on and constant-on.
The FO01 can project a range of colors from a single flashlight. To change between the hues of the flashlight's head—WHITE, RED, GREEN, or BLUE—you simply turn it. The white light is as bright as 420 lumens, which is appropriate for most outdoor and camping needs, while the red mode is best suitable for reading/finding accessories when out stargazing, for the least affection of your vision to adapt to the dark.
Additionally, the green/blue light might be better suited for viewing wildlife at night.
Now you may have an overall understanding of tactical flashlights. It is time to pick the right one for you!
Related post topic: