How To Choose The Right Bipod For Your Rifle
When using a powerful rifle, a bipod is not simply a practical and comfortable accessory but a requirement. The important elements to take into account when purchasing a new rifle bipod are covered in the following information if you're in the market for bipods. It is now a must for an accurate rifle, and some bipods offer quality features that help stabilize the shooter in a variety of positions. Bipods have developed into a useful tool to increase a shooter's accuracy thanks to experienced shooters.

The first factor determining which range of bipods to investigate is your budget. One of the most often used high-end bipod brands is Harris. Other well-known expensive bipod brands include Atlas, LRA tactical, and Versa-Pod. If you're on a tight budget, the Tacband
bipods are suited for shooters and fit most types of rifles as they come with a good price in general.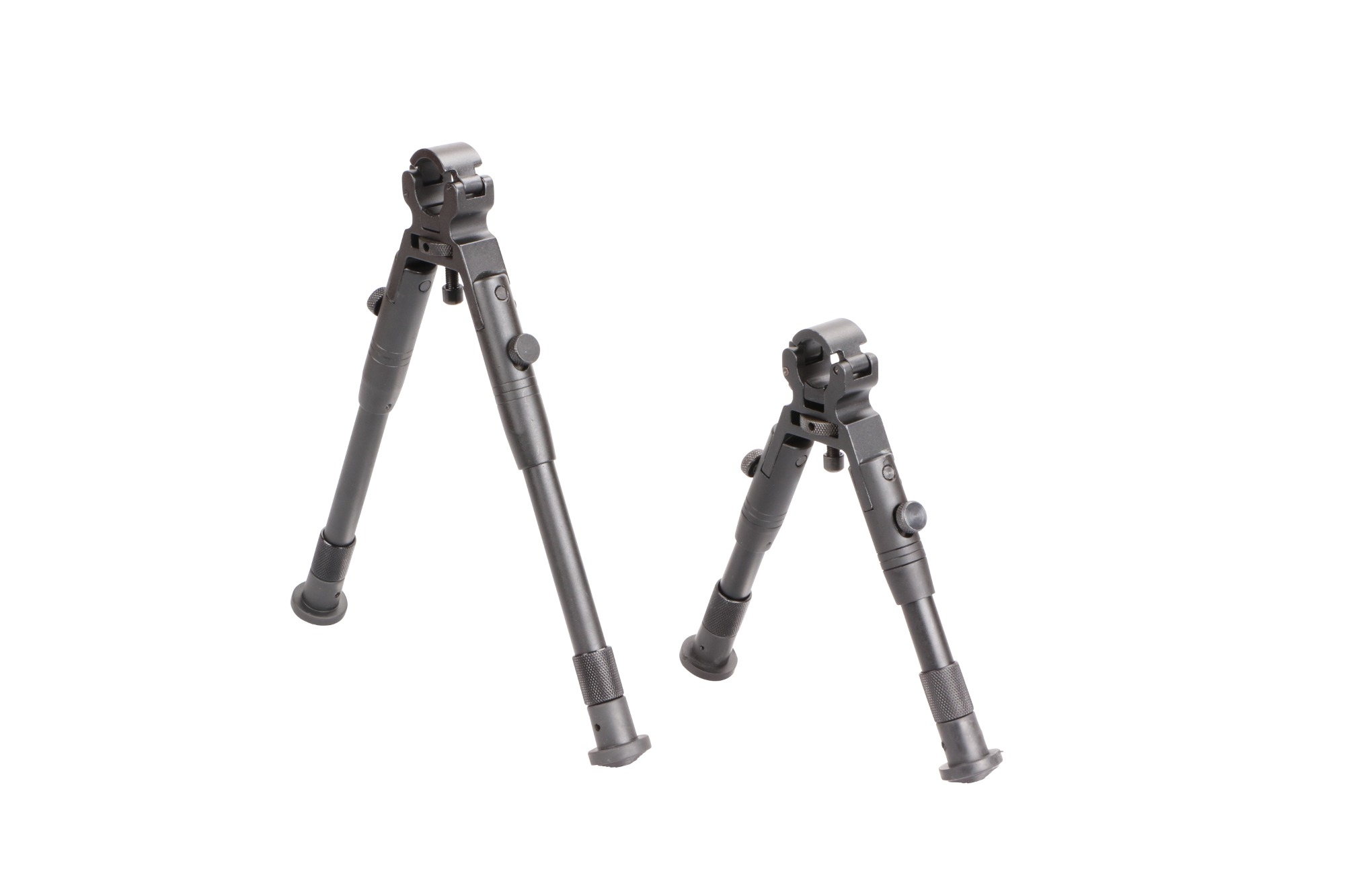 Bipods often come in two varieties. The Sling Swivel Mount fastens to the sling swivel studs and the Rail bipod is affixed to the Picatinny rails. One is not more excellent than the other, and you can buy several adapters that let you use various bipods with various guns. But proper adaptor installation is essential since if done incorrectly, it will reduce firing accuracy. Both are stable, but shooters prefer the sling swivel because it is more widely available. Try out various possibilities at the rifle range if you're unclear about which will be most effective for you.

Additionally, bipods are extensible to various lengths. Height is important since it allows you to modify for stability based on the surface of the ground. Tacband BPA-C Series bipod is a nice option, as is the 6-9-inch bipod that has many height options.

Several height ranges are available, such as the 13-24-inch bipod, which is somewhat longer and has different height options, and the 9 to 13-inch bipod with 4 height choices. These bipods are appropriate for tall men or snow shooters! Flexible and accurate height settings are available from various sitting and standing positions. Ideally, you should be able to shoot from the lowest prone position while using a bipod. It becomes dangerous to shoot if you feel any discomfort.

Your shooting objective is a major decision element. If you use a precision rifle, a high-end (more expensive) bipod like the Tacband BPT0811M offers some of the best features on tight tolerances and durability, whether you are in law enforcement, the army, a hunter, or a weekend shooter.

The mode 9-13 inches bipod is suggested for use with an AR-15, and the Tacband BPD Series bipod is a reliable and affordable option for a Remington 700.

Because of their minimal weight and simplicity of use, particularly those in the Tacband BPD Series bipod, are a top choice among snipers and marksmen in the military. The swivel-model bipods also include a special part that fully aligns the Harris swivel.

Using Pod-Loc as a straightforward lever-locking device. It easily moves to release the lever, locking the swivel action into place. Installing the Pod-Loc won't take more than ten minutes if you use the right tool.