Complete Guide for Choosing A Shooting Rest In 2022
If you want to improve the accuracy of your rifle, a nice shooting rest could be an excellent place to start. Better stability will almost always result in greater precision.

There are several significant benefits to using a shooting rest. Shooters who tend to shoot in the prone position will use these the most. They typically hunt and shoot long-range targets. The following benefits will result from choosing the proper shooting rest:

Improving accuracy
Giving you the greatest level of stability is one of the primary objectives of a shooting rest. Your chances of firing consistently precise rounds are higher the more stable your rifle is.

better storage and portability
The majority of these shooting rests fold up and stow away with ease. When you're done, you can pack it into your vehicle or a home storage area. It won't take up much space.

Types of Shooting Rests

Traditional
This is how the shooting rest was originally made. This will give your firearm support, regardless of the intention (hunting or target shooting). This res is to give the rifle a place to rest so that it can provide you with the best stability possible; nothing more or less. This will only fit common-size guns; larger or higher caliber firearms will not be compatible.

A Lead Sled
Larger-sized firearms can fit on the lead sled. Larger caliber weapons can be used with it as well (i.e.—.50 caliber). In addition to giving you the optimum stability for your powerful rifle, one of the main benefits is its capacity to greatly reduce recoil.

Bench-Rest
This closely resembles the traditional shooting rest. This was made specifically for competitive shooters who wanted an advantage over their rivals. The difference is that the bench rests will provide you with a lot more mobility. This is a wonderful option for individuals who have never used a shooting rest before. We strongly advise choosing a bench rest if you're looking for anything more of a beginning rest.

Things to think about

Your intentions and goals
Do you go hunting? Do you occasionally shoot targets? Do you shoot competitively? If you said "yes" to any of these, a shooting rest could be necessary for you to reach your shooting objectives.

Determine whether the types of rests mentioned above will work for your application by taking them into consideration. Once more, if you're totally new to shooting a bench rest can be your best option.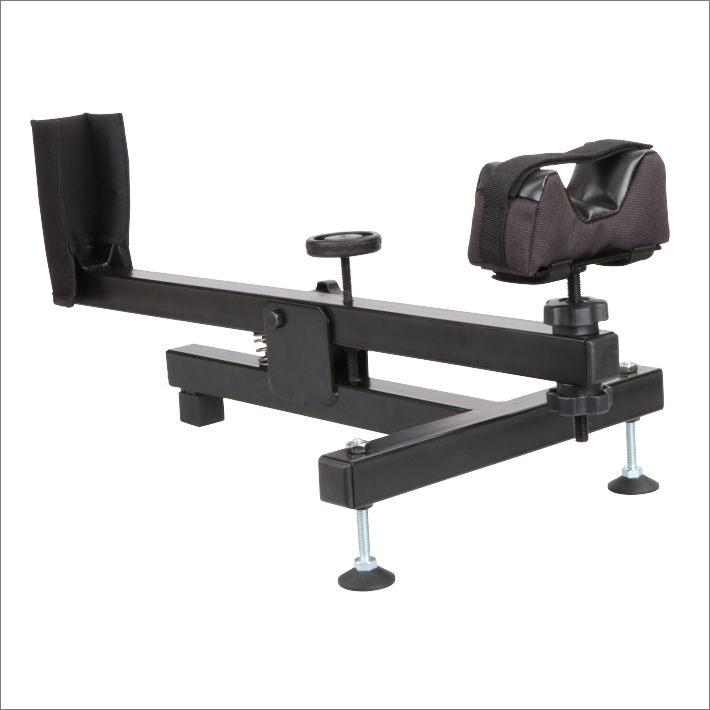 The Rifle You Own

Another point worth mentioning is that not all shooting rests can suit your guns. A traditional or bench rest shooting bench will do if your rifle is a regular size. A lead sled is a better option if you're searching for something that can hold larger firearms.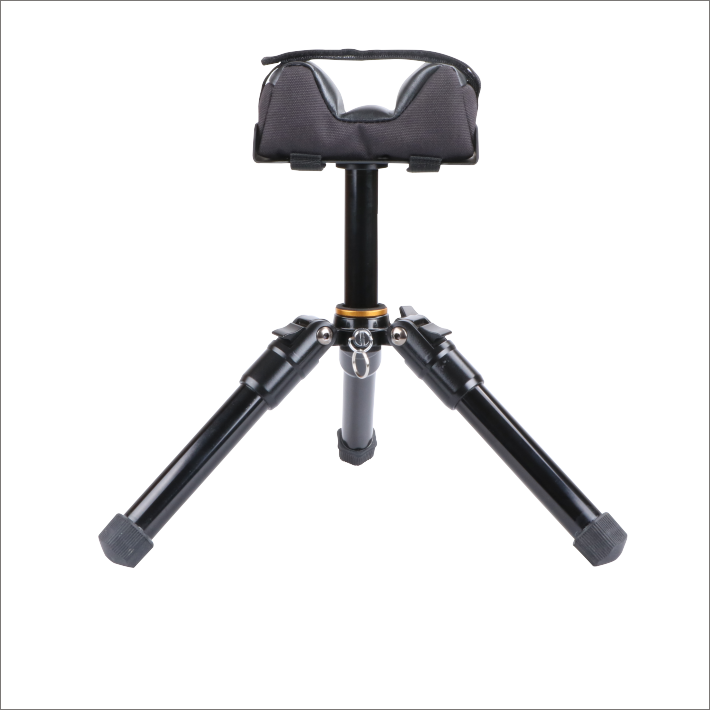 This shooting rest will probably be useful for hunters and target shooters. Shooters who wish to conserve space will also use this rather than locating a shooting rest that will take up too much space. Naturally, since this can be set up in a matter of seconds, it is best used by those who want to save time rather than use it to set up something that is heavier and more difficult to put up. For the majority of recent consumers, this was unexpectedly portable.

Very Smooth Swivel
Simple to Change for Height
Strong Construction Throughout
Excellent Value for Most Budgets
Easy to Set Up and Store Away